Welcome to LansingTax.com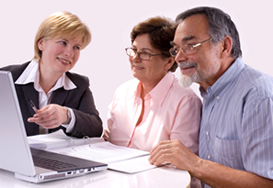 Thank you for visiting LansingTax.com. Whether you have just heard about MTM Bookkeeping, or you are a long-time client, we welcome you to this site!
If you are new to us….MTM Bookkeeping was founded on a few core beliefs that have grounded the development of our business over our years in the tax industry:
Clients want to be treated with respect and dignity
Clients want their refunds delivered as quickly as possible
Clients want their taxes prepared accurately
Clients want their preparer to "back them up" in case of problems with the IRS
We hope that we have the opportunity to serve you and let you experience the "MTM Bookkeeping Way." (
click here
for our location) If you decide you need a tax professional, make sure to get your Special Internet Discount
here
! We are ready and waiting to ensure that you
MINIMIZE
your taxes and
MAXIMIZE
your refund!
Thanks again for your interest!
Why MTM?
Top Eight Reasons to Have MTM Bookkeeping File Your Taxes Before April 15th!

At the end of the year, and the start of another, everyone is putting together lists. Well, here are our Top Eight Reasons To Come To MTM Before April 15th!
"Welcome Special" - $23 OFF our "Lightning Fast Service"
IRS-Protection Accuracy Guarantee
"LOWER PRICE GUARANTEE" We're less than those National Tax offices, or we'll prepare for FREE!
Earn rewards for referring your friends and family

FREE

Electronic Filing (with paid tax preparation)

No appointment necessary
FREE Bonus Gifts (while supplies last)
Hey, We're Here YEAR ROUND!
Map to our Office...
Come to our office in Grand Ledge, located at 850 E. Saginaw in the Doty Insurance Building.


View Larger Map








Social Networking
Click on a button below to follow us on Facebook or Twitter...




Return Status
If you filed your taxes with MTM, you can check the status of your return here:

Federal Return Status

Michigan Return Status


Special Offers
Testimonials
"As you know and heard me say, words simply cannot adequately express my sincere appreciation to you for the research you conducted regarding my income tax return. You have done such a fabulous job and put my mind at ease."
Janna – Grand Ledge